Welcome to Longthorns Farm Dorset
Closed until further notice
We are sad to announce the closure of Longthorns Campsite until further notice, due to the Coronavirus
Following the announcement from the Government regarding measures to control the spread of covid-19, the PM had asked for no unnecessary or Non-essential travel which includes Campsites. We will post updates.
We welcome the government's staff retention scheme which will definitely help us to be ready to resume business when the campsite reopens and we will be making an effort to ensure our staff are supported during this period.
We will be in contact with all customers over the next week that have booked to stay with us over the next 2 months, in the hope that holidays can be transferred to alternative dates in 2020 and 2021 we will roll this forward as the crisis unfolds.
Your co-operation would be appreciated at this difficult time, email is easier as the office will be on minimum staff. Please bear with us over this week to contact all of your regarding your bookings, camping, weddings and alpaca walking, rest assured we will do everything we can to accommodate and support you through these unprecedented times.
Stay safe
Office 01929-401539
Email sally@longthornsfarm.co.uk
Longthorns is a small farm and award-winning site nestled next to Monkey World in the heart of rural Dorset.
We don't offer regimented pitches, just camp-fires, stargazing a chance to get back to nature. Enjoy our wonderful woodland walk, gorgeous alpacas and green spaces.
We are located within easy access to many famous Jurassic Coast attractions, Monkey World, The Tank Museum, Lulworth Cove, miles of beautiful coastline.
We are proud to announce we have just been awarded Gold for the David Bellamy Conservation Award, the 5 in 5 Woodlands Award and the Honey Bee Friendly Park.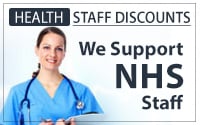 Choose your camping or glamping.
Places of interest